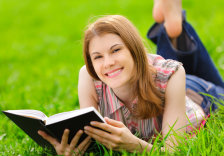 Platinum Savings
Make the most of your Platinum Checking rewards with this free, high yield savings account.
You've already got our high interest checking account. Now take your earnings to the next level by adding Platinum Savings. This account takes your rewards and puts them here automatically, where it's easier to save. You even earn a second high rate of interest!
Summary

Earn 1.00% APY* on daily collected balances up to $15,001 (1.00% annual interest rate)

Earn 1.00% to 0.57% APY* on daily collected balances $15,001 and over (0.50% annual interest rate)

Earn 0.05% APY* on daily collected balances for non-qualified accounts (0.05% annual interest rate)

No minimum balance to earn or save

No monthly service charge

Limited withdrawal privileges per statement cycle**

Attached to Platinum Checking account
Free online banking
Free eStatements
Free telephone banking

FDIC insured up to $250,000

$100 deposit to open

Easy Qualifications

There are no additional qualifications to meet in order to receive the Platinum Savings rate. The interest rate and APY that apply to your Platinum Savings account will be determined based on whether you have met the qualification criteria for your Platinum Checking Account. You must have a Platinum Checking account in order to open a Platinum Savings account.

The number of withdrawals or transfers from Platinum Savings that you make in-person, by mail or at an ATM are unlimited. During your statement cycle, you may make up to six transfers or payments in the aggregate via pre-authorized withdrawals, telephone banking and on-line banking service, automatic transfers or at point of sale terminals using your ATM or debit card. These transactions are considered made on the date the transaction posts and settles your account, not the date the withdrawal request was initiated. **Any withdrawal in excess of two (2) withdrawals per statement cycle in person, via ATM machine, voice response, PC banking, or any other payment out of this account) will result in an excess withdrawal fee of $2.50 per withdrawal.

Just meet the Platinum Checking qualifications each statement cycle:

Have at least 12 debit card point of sale purchases post and settle (ATM-processed transactions do not count towards qualifying debit card transactions.)

Have at least 1 automatic payment or direct deposit post and settle

Be enrolled and receive electronic statements

Be enrolled and log into online banking




Should you not meet the qualifications in a given cycle, don't worry. You will still receive our base rate of interest on both your Platinum Checking and Savings accounts and you can get the higher rates back the very next month!

Platinum Checking qualifying transactions must be posted to and settle the account during the monthly qualification cycle. Transactions may take one or more business days from the transaction date to post to an account from the date the transaction is made. Intra-bank transfers do not count as qualifying ACH transactions.ATM withdrawals and ATM-processed transactions do not count towards qualifying debit card transactions.

If you choose to open a Platinum Savings account with your Platinum checking account, the interest earned in Platinum Checking is automatically transferred to Platinum Savings each statement cycle and does not compound. As a result, the actual interest amount paid for Platinum Checking may be less than the APY disclosed for that account. The Platinum Savings APY may be less than the Platinum Checking APYs.

Enrollment in on-line banking and in electronic statements is required to meet certain qualifiers. To sign up for electronic banking visit your local branch or print, complete and return the "Personal On-Line Enrollment Form" located on this website under Personal Services. To sign up for electronic statements check the box on the enrollment form or access the E-Statements tab after logging into on-line banking.