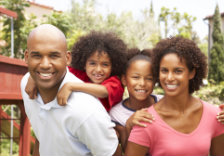 Home Equity Line of Credit
Get flexible financing to use as you need it, so you're always ready for anything.
Put your home to work! Use the existing equity you have in your house to secure a line of credit. You can easily access up to your pre-approved limit anytime. Since you only pay interest on what you use, it's an affordable way to have funds standing by in case you need them.
Summary

Get financing for most anything

Amount based on home's value

Competitive variable rate

Easy access to funds as you need them

Pay interest on only what you use

Interest may be tax deductible*

Local processing and underwriting

Quick approvals

Experienced staff to assist you