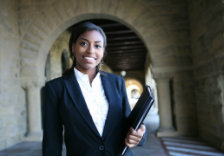 Interest On Lawyers' Trust Accounts (IOLTA) Checking
Attorneys participating in the state bar association endorsed programs can choose the IOLTA account.
Interest earned on average collected balances is automatically remitted to the respective state organization in which the account was established. The account is intended for monies held in trust by an attorney for the benefit of others. It is not intended to serve as a practice's office or operating account.
Key Account Features:

No Monthly Account Maintenance Fee

No minimum balance requirement

Free online banking

Free eStatement

Free telephone banking

FDIC insured up to $250,000

$100 deposit to open