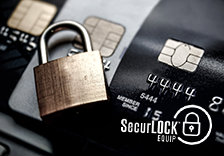 SecurLOCK Equip
Enjoy a new level of protection and control over your debit card.
With the free SecureLOCK™ Equip app, you decide when your debit card can be used by turning it "on" or "off" -- keeping it protected from unauthorized use. Plus, you can set up real-time alerts based on spending limits, location, and more. Take advantage of this easy and secure way to manage your State Bank debit card.
Summary

Download the free SecurLOCK Equip app now!

Available on the App StoreGet it on Google Play




Easily control how, when, and where your debit card is used

Free app for Apple® and Android™ devices

Authorize debit card use by turning it "on" or "off"

Adds an extra layer of protection from fraud

Register as many State Bank & Trust debit cards as you like

Monitor debit card activity with the alerts you choose, including:

Spending limits

Location

Transaction type

Merchant category

Secure -- app requires a password to access it

Have questions or need more information? See the SecurLOCK FAQ.