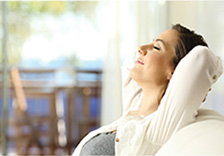 Limited Time CD Specials
If you are tired of the wild ride of the stock market, now is a great time to return to the strength and stability of a State Bank & Trust Certificate of Deposit. We are offering these higher-than-market CD yields for a limited time,so talk with us Today… and rest well tonight.
Special Rates




2.35% Annual Percentage Yield (APY) 18 Month CD

2.65% APY 28 Month CD

3.15% APY 58 Month CD




*Minimum deposit and balance of $1,000 required to earn stated APYs, which are effective September 9,

2018 for a limited time only. Withdrawal prior to maturity is subject to an early withdrawal penalty

and may reduce earnings. Available to consumer and business entities but not financial institutions,

credit unions or brokers. Funds used to purchase CD must represent new deposit dollars to

State Bank & Trust Company.